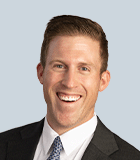 David Blowers | Director of Growth | business Finance
David Blowers, Jr. is Director of Growth for the Corporate Finance practice, based in the Chicago office. He draws on over 10 years of experience in investment banking and management consulting, with deep expertise in strategy, operations and large-scale change management.
David leads the firm's operations growth strategy, focusing on financial analysis and business development projections, developing key performance indicators for revenue models, designing and executing strategic plans across all service lines and auditing budgets and forecasts.
Prior to joining the company, David served as a project manager at the Boston Consulting Group (BCG), where he executed digital transformation projects, resulting in millions in savings through the development of digital tools and robotics. With functional expertise in growth strategy, transformation, corporate finance and operations, he has advised management teams on how to build revenue growth while effectively managing change. He has also performed several due diligence analyzes for private equity clients in the healthcare, consumer goods and industrial goods sectors. Prior to BCG, he was with Kroll, performing M&A transactions and dividend recap analysis for private equity clients.
David was the former Vice President of Steppenwolf Associates Theater and led fundraising for Steppenwolf for Young Adults, an initiative to provide arts education to Chicago public schools.
David holds an MBA from the Kellogg School of Management at Northwestern University. He also holds a BA in Economics from the University of Michigan and studied at the London School of Economics. He is a professional musician in the Chicago area.