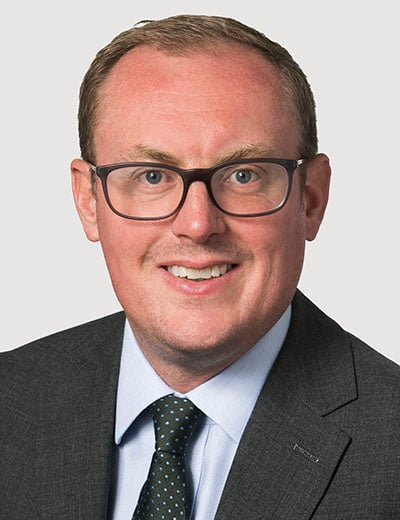 Eddie Bines | Corporate financing and restructuring
He has over 23 years of corporate restructuring and advisory experience and specializes in working alongside clients to:
Implement corporate structure simplification initiatives globally and UK-centric;

Manage the liquidation of activities and entities before their elimination

Perform the disposal of the entity in general, returning capital to shareholders and creditors throughout the liquidation process.
Eddie has led projects for clients ranging from publicly traded companies to owner-managed businesses in various industries including banking, insurance, real estate, consumer products and retail. Its notable missions include:
A project for a global investment bank, which involved the planning and implementation of the liquidation and subsequent solvent liquidation of a population of special purpose vehicles (SPVs) identified as surplus to requirements as a result of a group tax restructuring

A project for an insurer listed on the FTSE100, where he led the rationalization of the company's UK entity structure. His team worked with the board and key stakeholders to develop effective risk management processes around the elimination of companies from the group structure through solvent liquidation. The team reduced the UK group structure from around 200 to 50 companies

A project for a global retailer working alongside high-level stakeholders to phase out around 50 companies deemed surplus to group requirements in multiple jurisdictions. This included managing the closure and subsequent liquidation of an unprofitable non-core subsidiary.
Prior to joining Duff & Phelps (renamed Kroll), Eddie held a senior executive position at KPMG. Prior to that, he was assistant director at EY. He has authored thought leadership articles on simplifying corporate structure and has presented on this topic and on liquidations in general on numerous occasions.
Eddie is a Qualified Insolvency Practitioner and Fellow of the Institute of Chartered Accountants in England and Wales.