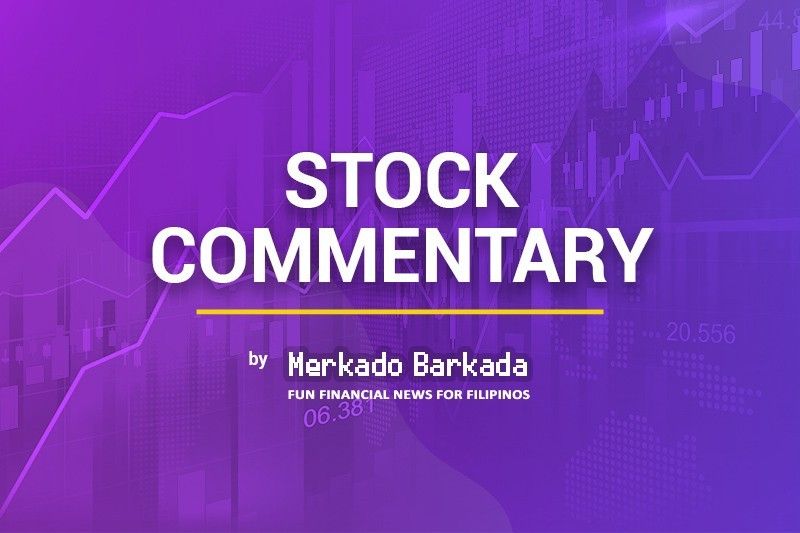 Stock Market Commentary: PSE will hold its second "Investor Relations Day" later this year
The first one "STAR PES" (Strengthening Access and Reach) [link] was such a success that the PES is considering organizing a second such event, to allow companies to present their Q2/H1 financial reports to investors, analysts and the general public. PSE Chairman Ramon Monzon said it will be an opportunity for public companies to "share their growth stories and interact with analysts and investors", and that he hopes PSE STAR events will "encourage more companies to hold analyst presentations on a regular basis." and investors.
On behalf of the PES, Monzon said the PES hopes to hold a similar investor briefing event for public companies during the reporting period at the end of each quarter, to "increase analyst coverage on our second-tier listed companies". and also to "build investor confidence" as a pre-step to increasing demand for the shares of these companies.
The companies presenting and interfacing with analysts and public investors during this round will be: commercial bank [BNCOM 8.29 unch], bloomberry [BLOOM 5.96 0.33%], cebu pacific [CEB 41.85 0.36%], Citicore Energy REIT [CREIT 2.46 0.81%], DM Wenceslao [DMW 6.84 unch], D and L Industries [DNL 7.05 0.57%], Dual Dragon [DD 7.74 0.39%], Manila Water [MWC 15.68 0.76%], MREIT [MREIT 16.00 0.13%], Petron [PCOR 2.91 0.68%], Philex Mines [PX 3.26 unch], Philippine Seven Corp. [SEVN 66.00 0.08%], Semirara Mining and Electricity [SCC 40.20 0.50%], Shakey's [PIZZA 7.02 0.86%]and Union Bank [UBP 74.00 0.34%].
Anyone can attend the event, from seasoned professionals to complete financial tourists just looking to see what's going on!
MB RESULTS
I encourage anyone interested in the scholarship to attend. I will be covering this event because it fits perfectly with my advocacy to spread knowledge of financial reporting and increase our familiarity with consuming and thinking about this information critically and strategically. It's a big event, and whether it's possible to physically attend or it's only offered virtually, I think it's a great way to earn XP by attending your first briefing.
The PES has an obvious skin in the game to try to improve the liquidity of its non-core stocks, both from a "healthy market" perspective and a "trading revenue" perspective, but the pursuit by the PSE of this personal interest aligns very well with our interests in this matter. More information is better. More interaction between companies, analysts and investors is better. The more the market expects executives to be accountable to shareholders for results and the strategies and tactics they will use to improve those results, the better.
We've seen too many companies completely bypass this aspect of the public market, like DITO CME [DITO 3.95 0.25%], which (as of this writing) has yet to provide a segmented quarterly review of its telecommunications subsidiary, along with the basic telecommunications metrics investors deserve the opportunity to review, compare and discuss. Come on, PES! It's a good idea. Congratulations to Mr. Monzon, the PES, all the companies that will be participating, and everyone who is trying to earn XP by participating.
—
Merkado Barkada's opinions are provided for informational purposes only and should not be considered a recommendation to buy or sell any particular stock. These daily articles are not updated with new information, so each investor should do their own due diligence before trading, as the facts and figures in each particular article may have changed.