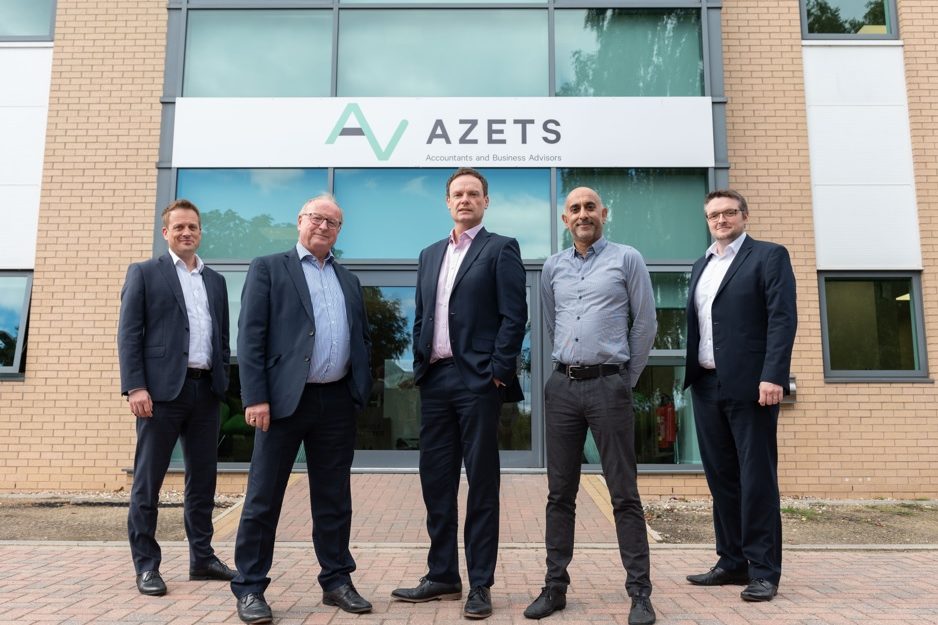 £200m of deals closed in 12 months by corporate finance team
Deals worth a total of around £200million have been completed by the corporate finance team at Yorkshire office of accountants and business advisers, Azets, over the past 12 months.
Over 29 UK-wide transactions were handled by the 15-person team in Yorkshire.
Transactions included mergers and acquisitions, buyouts and management buyouts, corporate restructurings, divestitures, debt and equity financings, and advising on the creation of five employee stock ownership trusts.
Over the past 12 months the Azets Yorkshire team has focused primarily on owner-managed SMEs and there have been significant deals in mobile telecommunications, logistics, marine, renewables, wholesale and retail, food, beverage, hospitality and manufacturing.
Key transactions include advising on the £10 million sale of three associated companies, 8Point8 Support, 8point8 Training and Vantage Solutions Limited to facilities management company, Mitie Group Plc, London and backing the MBO team of Leeds Plywood Doors, which has 250 employees and a turnover of £70 million, on its acquisition of the company's remaining share capital.
Azets also provided corporate finance advice to the incoming management team of Expect Distribution, Bradford, on its acquisition of the company, which has 300 employees and an annual turnover of $40 million. pound sterling ; the sale of York IT business HCI York to Advantos Equity Partners, London, and York-based waste management business L Clancey & Sons.
Tony Farmer, Head of Corporate Finance at Azets Yorkshire, who is a partner, said: "Our team has delivered extremely strong performance over the past 12 months and we are pleased with what we have achieved for our clients with complex and demanding transactions.
"Our team is one of the strongest and most experienced in Yorkshire and the Humber and we have a strong and varied deal pipeline for at least the next 12 months.
"Although the economy is expected to tighten, the money supply remains very strong and the appetite for middle market corporate transactions is not slackening.
"However, it is becoming increasingly clear that quality is key and that companies looking to sell must be well prepared and able to withstand rigorous due diligence."
The success of the team has led to three new appointments – Corporate Finance Partners, Jacob Haldenby and Will Eardley and Corporate Finance Executive, Kane Withall, while Mark Jennings has been promoted from Partner to Executive and Richard Weston from assistant manager to manager.