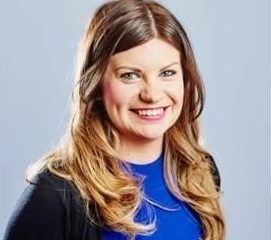 Accounting giant adds to corporate finance advisory team
Deloitte has strengthened its Midlands corporate finance advisory team with the appointment of Deputy Director Natalie Morgan.
Prior to joining Deloitte, Morgan was responsible for origination at Eversheds Sutherland, and most recently the business development team at PwC. In her new role at Deloitte, she will be responsible for sourcing new deals and supporting origination efforts.
Deloitte also hired Raman Aujla as deputy director and hired Rick Hallsworth as director, growing the team to 13 senior consulting specialists.
Morgan said: "I am thrilled to be part of one of the region's most highly regarded M&A teams in the Midlands here at Deloitte. The team have completed some of the most high-profile transactions in the region and in my new role I look forward to bringing their expertise to more businesses here in the Midlands.
"Having previously worked on a national mandate, I am looking forward to returning to the Midlands market. There is so much potential here in the Midlands, with organizations that have the ability to make an impact on the global stage.
Darren Boocock, partner in Deloitte's M&A team in the Midlands, said: "The appointments of Natalie, Raman and Rick reflect our ambition to build on an exceptional trading year in 2021. We have had great success, having completed high profile transactions including the sale of a majority stake in critical security services provider Orbis Protect to growth investor Synova and the sale of a minority stake in Sygature Discovery to Five Arrows Principal Investments. We also oversaw the refinancing of the Breedon Group credit facilities and the recent tertiary takeover of CARE Fertility by private lender Nordic Capital.