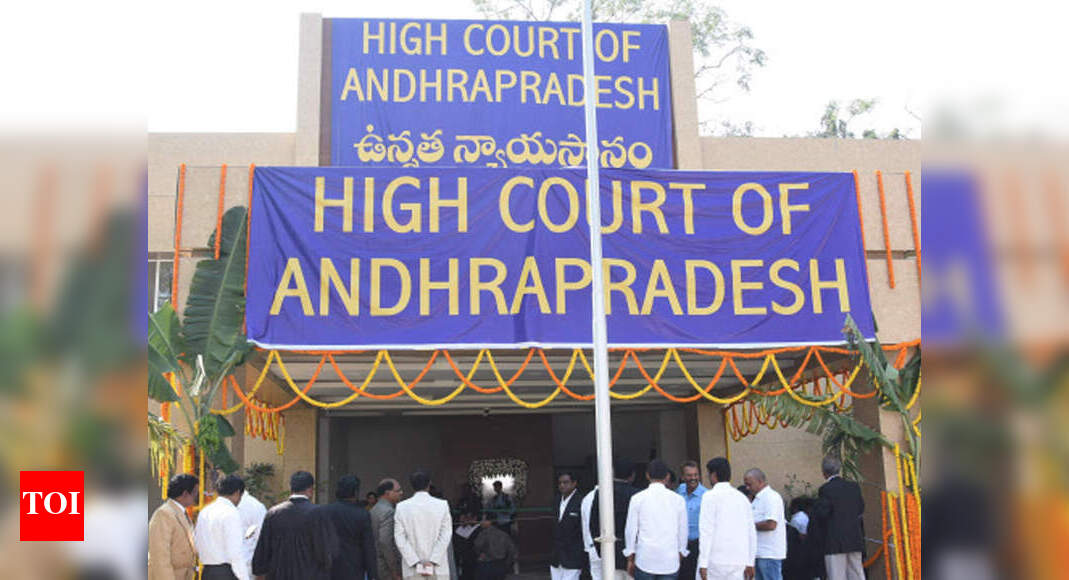 Andhra Pradesh High Court Arrests Finance Department Over Late Payment | Vijayawada News
VIJAYAWADA: The Andhra Pradesh High Court on Monday arrested finance department officials for undue delay in paying bills to contractors who carried out various works in Panchayatraj and rural development department. The high court observed that due to the inefficiency of civil servants, not only contractors but many others, including retired employees, suffered.
Judge Devanand cited the death of a schoolteacher who did not receive a salary for nine months and asked who will take responsibility for his death.
"When the state government spends Rs 60,000 crore every year on various social welfare schemes, it cannot be assumed that the financial situation of the state is in poor condition and this cannot be an excuse for the no -payment of bills," said Judge Battu Devanand. who had ordered the chief finance and panchayatraj secretaries to appear in court.
Finance Secretary SS Rawat and Panchayat Secretary Raj Gopala Krishna Dwivedi appeared in the high court on Monday. They testified in court that the plaintiffs' pending bills have been settled and payments made to them.
Justice Devanand said delaying payment for about three years was nothing more than denying the right to dignity of entrepreneurs who invested money by raising loans.
Judge Devanand also criticized the Global Financial Management System (CFMS), which was cited as the reason for the delay in many incidents. He observed that when a new system is introduced, the process should be minimized, but it should not cause additional problems.
Arguing on behalf of the state government, Advocate General S Sriram said he had called for a comprehensive statement of work in the panchayat raj department and was trying to come up with a resolution plan to clear the contributions relating to the works having no dispute.
As one of the petitioners requested payment of interest for causing a delay in payment, Judge Devanand asked the government to file a counter affidavit on this matter.