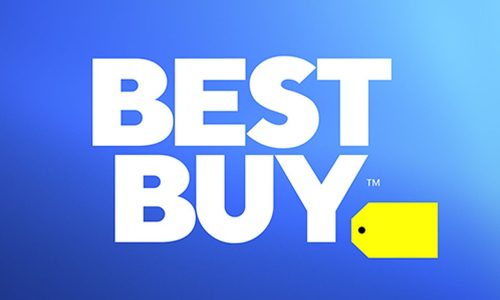 Best Buy's revenue plummets due to lower demand for home theaters
Best Buy's (NYSE:BBY) revenue for its first quarter (fiscal 2023) fell 8.7% to $9.89 billion, but the softness was not unexpected and Wall Street reacted favorably to the results with the company's share price up slightly.
The Richfield, Minn.-based retail giant reports that it saw comparable sales declines in nearly every category, with the top drivers on a weighted basis being computers and home theater. Meanwhile, Best Buy's online revenue fell 14.9% from a year ago, which is unsurprising since last year was still driven by stay-at-home shopping in the event of pandemic.
Domestic online revenue of $3.06 billion was down 14.9% on a like-for-like basis. Total US online revenue accounted for 30.9% of all purchases, up from 33.2% last year.
Like nearly every business facing rising labor and supply chain costs, Best Buy's overall gross profit rate has taken a hit. The profit rate was 21.9% in Q1 2022 compared to 23.3% last year.
The lower gross margin rate was primarily due to lower service margin rates, including pressure associated with the $199 Best Buy Totaltech membership offer; lower product margin rates, including increased promotions; and higher supply chain costs. These pressures were partially offset by increased profit sharing revenue from the company's private label and co-branded credit card arrangement.
"I am extremely proud of our teams' ability to develop and execute plans to adapt to the changing environment over the past two years and more recent macro-economic conditions," said Corie Barry, CEO of Best Buy.
"Even with the expected downturn this year, we continue to be in a fundamentally stronger position than before the pandemic, both from a revenue and operating profit ratio perspective. We are confident in the strength of our company and excited about what lies ahead. We have a unique opportunity to create value and are investing now, as we have successfully done in the past, to ensure that we are ready to meet the needs of our customers and of our employees and maintain our unique position in our industry.
Barry added that the company expected its financial results to be weaker than last year as government stimulus funds have stopped and the industry pulls away from "unusually strong demand" in the course of the last 2 years.
"As a result, the drivers of our first quarter financial results were broadly in line with expectations," Barry continued. "Macroeconomic conditions have deteriorated since we provided our guidance in early March, causing our sales to decline slightly compared to our expectations. These trends have continued into the second quarter and as a result we are revising our guidance sales and profitability for the year.
The company has updated its financial guidance for 2023 to:
Revenue of $48.3 billion to $49.9 billion, compared to prior guidance of $49.3 billion to $50.8 billion
Comparable sales decline of 3.0% to 6.0%, compared to prior guidance of a decline of 1.0% to 4.0%