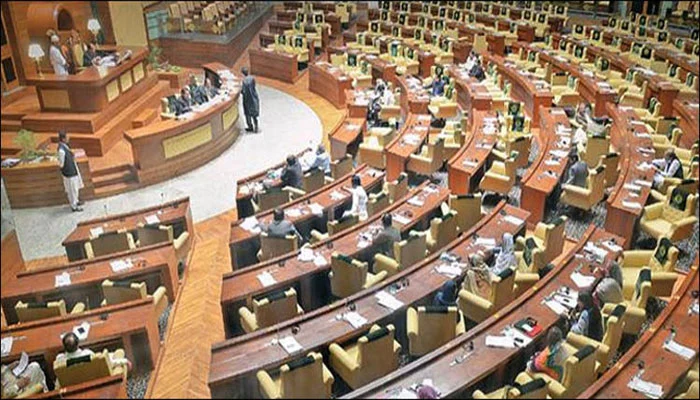 KP finance department suspends funding for 21 local government projects
PESHAWAR: The finance department of Khyber Pakhtunkhwa (KP) has stopped funds for 21 major projects of the local government department, seeking technical approval and refurbishment of the PC-1 for these projects.
According to Ministry of Finance sources, the projects include governance and community development program, infrastructure improvement of development authorities, construction of tehsil complexes, electricity supply, special package for the district of Tank, a development program for Mansehra, district development initiatives, awareness and publicity. , construction of a public park in Swabi, reform initiatives in the local government department, construction of the northern section of the ring road, upgrading of the model town of Regi, development initiatives for the Rijar area in Swabi and the gravity canal of Workk.
Similarly, funds for the rehabilitation of the road around the city of Peshawar, the lower section of the Ring Road, the Nasir Bagh road, the bus stations of Mardan, Swat, Upper Dir and Swabi, the rehabilitation of Shahi Katha of Peshawar and the rehabilitation of Sheikh Maltoon Town Mardan have also been selected.
According to sources from the finance department, the finance department released funds for the above-mentioned projects, but now the local government department will not be allowed to use them. Sources from KP's finance department said the local government has been asked to provide PC-1 and technical approval for these projects, after which the department will be allowed to use the funds.
When contacted, Provincial Local Government Minister Faisal Amin Gandapur said that the PC-1 of these projects was under review due to rising fuel prices. He said the amount of contact rate needs to be increased for contractors due to rising gasoline prices. Gandapur said the project savings are available from the government, therefore, there will be no need for additional funding for these projects. The Minister added that these projects lasted two years, but will now take a little longer to complete.