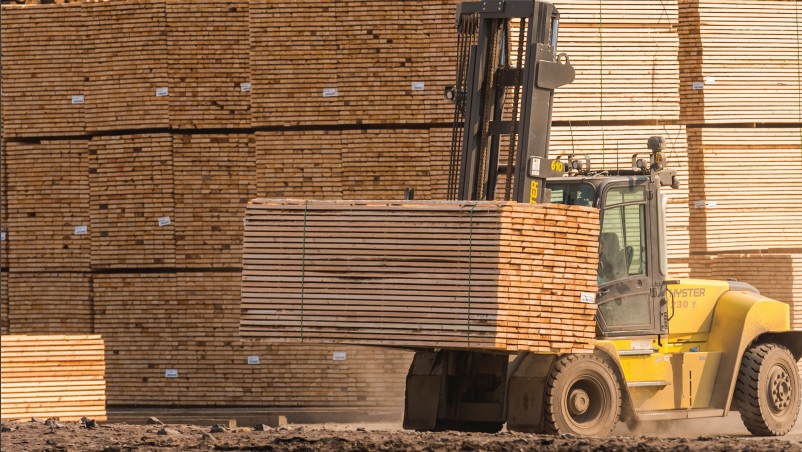 PotlatchDeltic Reports Q2 Revenue of $447.5 Million
PotlatchDeltic The company reported net income of $120.2 million, or $1.72 per diluted share, on revenue of $359.6 million for the three months ended June 30, 2022. Excluding an after-tax gain on insurance recoveries, adjusted net income was $112.9 million, or $1.61 per diluted share. for 2Q 2022. Net income was $187.9 million, or $2.77 per diluted share, on revenue of $447.5 million for the quarter ended June 30, 2021.
"Our Q2 2022 financial results reflect strong performance across all of our businesses," said Eric Cremers, President and Chief Executive Officer. "We continue to capitalize on attractive lumber prices, which are expected to remain above long-term averages for the remainder of 2022. Key recent achievements include the announcement of our impending merger with CatchMark, a decision to spend $131 million to modernize and expand our sawmill in Waldo, Arkansas, and the return of $35 million in cash to shareholders, including $5 million in share buybacks. I am very excited about our growth opportunities and we are well positioned with our strong balance sheet and liquidity to deliver exceptional long-term shareholder value," Mr. Cremers said.
PotlatchDeltic is a leading real estate investment trust (REIT) that owns approximately 1.8 million acres of forest land in Alabama, Arkansas, Idaho, Louisiana and Mississippi. Through its taxable REIT subsidiary, the company also operates six sawmills, an industrial-grade plywood mill, a residential and commercial real estate development business, and a rural timberland sales program.