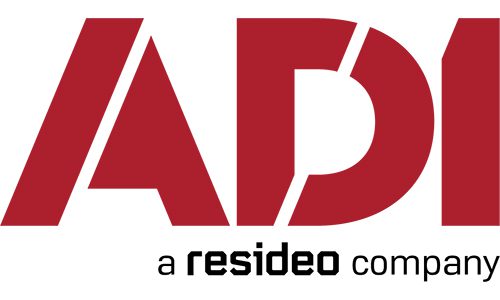 Price hikes help Resideo and ADI generate record revenue
Both the product and distribution side of Resideo's business maintained strong revenues in the second quarter, helped by inflationary pressures that allowed the company to raise prices. Financial results for Resideo Technologies (NYSE: REZI) for the second quarter ended July 2, 2022 showed an overall 14% increase in revenue to $1.69 billion.
In that number, the company's Products and Solutions group reported record revenue of $764 million, up 28% from the second quarter of 2021, while its ADI Global Distribution unit hit record revenue of $922 million. dollars, up 5% compared to 2021.
"ADI and Products & Solutions achieved record quarterly revenues and combined operating income exceeded the top of our guidance," commented Jay Geldmacher, President and CEO of Resideo.
"We remained focused on delivering to customers and believe our execution has allowed us to improve our positioning with key distribution and retail accounts, add new OEM business and solidify our position as a distributor. of choice for security contractors."
"Products and Solutions grew in volume during the quarter and we continue to see good realizations on our price actions," he continues.
"First Alert had an excellent quarter, and we are in the very early stages of capitalizing on the significant business and operational opportunities resulting from bringing the organizations together. Investments to grow digital initiatives and private brands continue to drive strong growth for ADI. The returns on these investments and ADI's continued focus on execution generated another quarter of significant gross margin expansion and record operating income.
Overall, Resideo achieved a gross profit margin of 27.7% and an operating profit of $186 million, or 11.0% of revenue. That compares to $121 million, or 8.2% of revenue, in the second quarter of 2021.
Within the Products and Solutions group, operating income was $154 million, up 19%. The company says its price increases have generated more than $60 million in year-over-year revenue improvements. Demand was strongest in distribution and retail channels, offsetting expected declines in security. The supply chain environment remained challenging during the second quarter, limiting the company's ability to fully meet demand.
At ADI, revenue of $922 million was driven by a strong pricing environment and recent acquisitions. Demand was again strong in categories that typically serve commercial end markets, including fire and access control, according to the company.
Supplier supply issues remained an impediment to further growth in the quarter. Sales through ADI's e-commerce channel increased by 29%, accounting for 18% of ADI's total revenue, with overall contactless revenue reaching 36% of ADI's total revenue . Private label sales increased by more than 35% compared to the second quarter of 2021.
Operating profit of $86 million for the second quarter of 2022 increased 30% from $66 million in the second quarter of 2021, exceeding 9% of revenue.
Early in the third quarter, ADI acquired Electronic Custom Distributors (ECD), a regional distributor of home audio, video, automation, security, cabling and telecommunications products. With four branch offices and a 30,000 square foot distribution center, the acquisition reinforces ADI's growing capabilities in the AV market. ECD is the fifth acquisition for ADI since 2020.