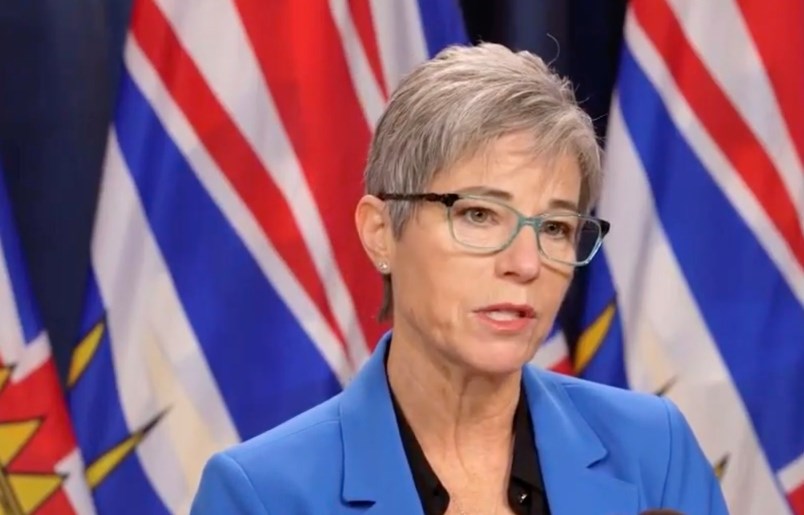 Property transfer revenue in British Columbia beats expectations despite decline
The province expects to post a surplus of $706 million in the current fiscal year, according to its first-quarter financial update released Sept. 12.
Higher taxes as well as revenues from the booming oil and gas sector supported the optimistic outlook.
"While we can't ignore today's global inflation and the economic turmoil ahead, the province has performed better than expected because British Columbians have worked hard to keep our economy going," said said provincial Finance Minister Selina Robinson when presenting the report.
But one area where British Columbians are working less appears to be real estate, with the province reporting lower revenue from property transfer tax.
The province collected $863 million in land transfer taxes in the three months ended June 30, well above the budget forecast of $795 million. However, a declining real estate market led to an 8.8% decline in collections compared to a year ago.
During the period, data from the BC Real Estate Association indicates that the province recorded $24.5 billion in home sales. This is down 29.2% from the value that changed hands last year.
By the end of the fiscal year, the province expects to receive $2.5 billion in land transfer tax. This is a decrease of 25% compared to last year.
BCREA's latest housing market outlook, released on September 8, predicts a 34.4% drop in unit sales through the end of the year. It will be mitigated by a 4.5% increase in the average selling price to $969,400.
BCREA chief economist Brendon Ogmundson, however, says the downturn is likely to be short-lived.
"While the housing market is currently feeling the brunt of higher interest rates, the downturn is unlikely to be long-lasting as B.C.'s strong population growth, combined with extremely favorable demographics, means that there will be no shortage of housing demand in the province," he said. said.