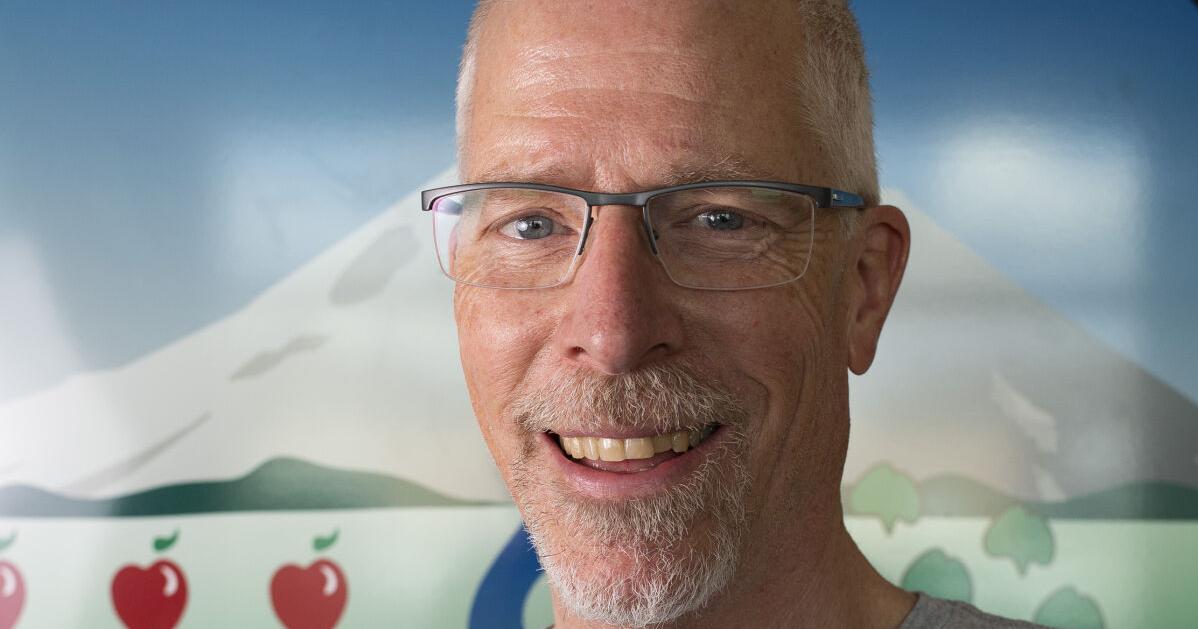 Q&A: After 31 years with Yakima County Finance, Forrest Smith calls it a career | Local
Forrest Smith has always been a behind-the-scenes guy who played an important role in the Yakima County Finance Department, where he spent nearly 32 years before recently retiring.
He has seen many changes, helping to navigate the county through the ensuing financial downturns during the Great Recession and again during the COVID-19 pandemic.
Although he is retired, his ties to the county are not completely severed. He continues to show up to his weekly cribbage matches over lunch with county chief financial officer and longtime friend Craig Warner.
In a Q&A with the Yakima Herald-Republic, Smith shed some light on his time with County and some of his challenges ahead.
What brought you to work for the county?
My ex-wife and I grew up in Yakima and came back for a weekend (we were living in Everett at the time with our twin daughters). I happened to be looking at job postings in the Yakima Herald-Republic that Sunday and saw an advertisement for a vacancy in the Yakima County Treasurer's Office for a Data Control Specialist . I applied, interviewed, and began work on April 23, 1990 for then-Treasurer Dale Gray.
Where did you start?
Over the next eight years, I rose to three different positions within the Treasurer's Office. In May 1998, I accepted a job as an accountant in the county auditor's office and it was there that I began working with mentor and friend Craig Warner. In May 2001, the county budget function was transferred from the Office of the Auditor to a new department under the Board of County Commissioners, Department of Financial Services.
What were your duties?
My official title when I retired was Senior Executive. One of my main responsibilities was the financial operations of the Department of Corrections. I supervised the four DOC finance staff as well as two to four financial services staff. I provided financial reports to the management of various departments as well as to DOC. We were also responsible for the annual budget. Financial services also prepared documents for the annual state audit and worked with state auditors. For the past two or three years, I have worked on and with the implementation team for the new County Workday Financial System, which replaced the Cayenta Financial System, of which I was also part of the implementation team. implemented.
How have departmental finances evolved?
When I started in the Treasurer's Office, the tax receipt system was old and outdated. In the early 1990's we implemented a new tax receipt system (Ascend) which was written for Yakima County Assessor and Treasurer operations. Additionally, in 1993 the county implemented the new Cayenta Financial System, which at the time was a major upgrade.
What challenges does the county face?
One of the major challenges ahead, and which has been the bulk of my time in Yakima County, is revenue growth keeping pace with expense growth. It was countywide, but I saw it in my work with the Department of Corrections. This has led to DOC's bed rental business, which current Commissioners would like to move away from. Also, the challenge of keeping the facilities up to date and operational, especially in the prison.
What is promising for the department?
One of the most promising things for Yakima County is its people. Although there will be a wave of retirements over the next four plus years, there is an excellent base of young people to carry on.
What kept you in the county all these years?
I stayed in Yakima County primarily because I loved the work, the people, and living in Yakima and raising my two daughters.
Will you miss the county?
Yes, I will miss working in Yakima County, but mostly because of the people and friends I have made over the years there.
What's next for you?
My retirement plan includes volunteer work at my church, travel, sailors, all sports and cycling. I am an avid cyclist and am currently training for several bike rides this summer including but not limited to Seattle to Portland, Ride Around Washington, Ride from Redmond to Bellingham and Back, but my list of things to do this summer is RAMROD (ride around Mount Rainier in one day). The hard part of the RAMROD isn't the 154 miles in one day, but the 10,000+ foot climb over three passes in one day. Other bike rides on the bucket list include rides around and across the United States and beyond.