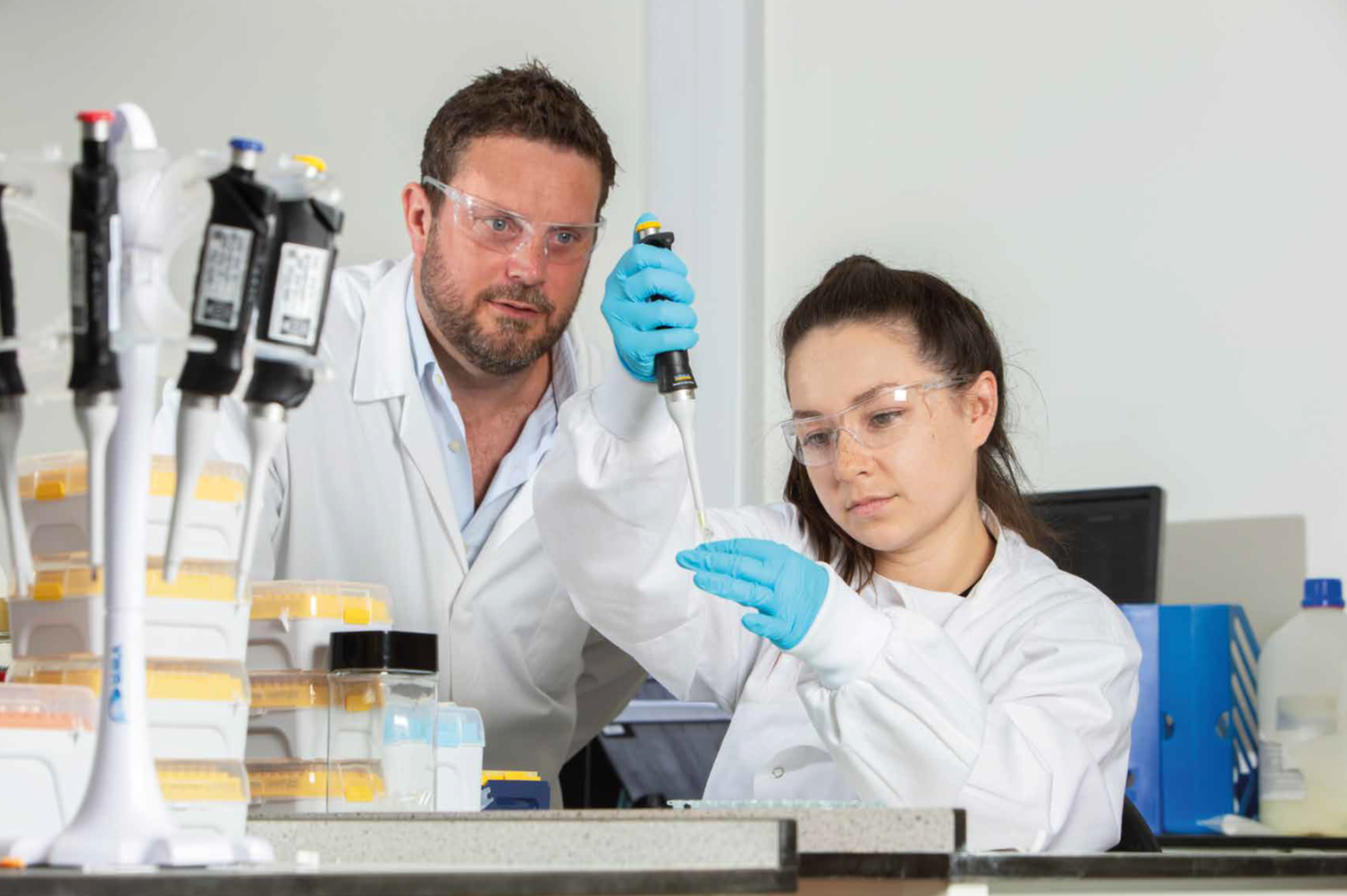 Revenue up 150% in growing life sciences company
Aptamer Group, which develops molecular binders called aptamers as an alternative to antibodies, reported approximately 150% revenue growth in its full-year business update.
The York-based life sciences company expects to report revenue for the year to 30 June 2022 of approximately £4 million (15 month period to 30 June 2021: 1.6 million), which is in line with market expectations.
The company says its growth is due to strong operating performance, including contract wins and expansions across its three business units.
Arron Tolley, Managing Director, said: "We are pleased with the pace of progress over the past six months, having successfully expanded our current partnerships and won new contracts, which has generated financial performance in line with market expectations.
"We anticipate growing demand as pharma and biotech increasingly outsource the development of improved binders for the delivery of new generations of therapeutics.
"To support our strategic objectives, we are increasing headcount across the company and expanding our business development activities.
"We look forward to moving to our new larger premises, with purpose-built automation that will allow us to deliver more projects efficiently to our growing client base."
Aptamer had cash at June 30, 2022 of £6.7m (June 30, 2021: £0.4m, December 31, 2021: £9.8m), ahead of market expectations.
The business is currently preparing for a planned move to larger premises in York, with the move due to be completed by the end of 2022.
Its move to a purpose-built set of labs will allow Aptamer to expand operations and streamline workflows, deliver projects more efficiently, and meet growing demand for Optimer binders from new and existing customers.
Aptamer's admission to the AIM market was completed in December 2021, generating gross proceeds of £10.8 million.