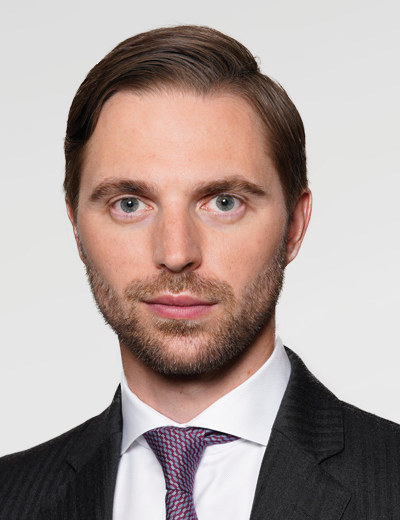 Simon of Witzleben | business Finance
Simon has extensive sector expertise in technology and telecommunications, media and entertainment (TMT) as well as in manufacturing, particularly automotive. Clients include leading international companies, public and private, and well-known private equity firms.
Simon's most notable experience includes:
Advising TMT companies on numerous assessments of strategic options and divestitures of non-core businesses;
Advise customer service operators on strategic portfolio reviews, divestitures as well as acquisitions and joint ventures;
Advising publicly traded industrial conglomerates on numerous strategic option assessments, corporate restructurings, divestitures as well as acquisitions and joint ventures; and
Provide publicly traded companies and their boards of directors with high-level fairness opinions, including corporate transactions, recapitalizations and legal settlements.
Prior to joining Kroll, Simon worked as an adjunct professor/lecturer in finance and corporate strategy at the Institute for Strategic and Financial Management at the University of Ulm, Germany, where he started his professional career as a Academic and Executive Assistant to the Director. of the institute (Prof. Dr. Frank Richter, Werner Kress Endowed Chair). Simon has developed in-depth knowledge in the areas of business valuation, corporate strategy and mergers and acquisitions, taught corporate finance courses and gained consulting experience. In addition, Simon co-founded and successfully led a start-up in the e-commerce sector for several years. During this period, he was primarily responsible for strategic planning as well as customer and supplier relationship management.
Simon holds a degree (equiv. M.Sc.) in Management and Economics from the University of Ulm, Germany, and the University of St. Gallen (HSG), Switzerland. He received his Dr. rer. pol. from the University of Ulm. He also holds the Certified Valuation Analyst (CVA) designation.
Simon has published numerous academic articles in renowned journals. He is a member of the Schmalenbach-Gesellschaft für Betriebswirtschaft eV (SG), a long-standing business administration society and of the European Association of Consultants, Valuators and Analysts (EACVA)-Germany.