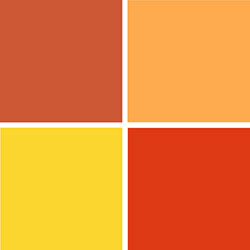 Sportsman's Warehouse Appoints Vice President, Investor Relations
Sportsman's Warehouse Holdings, Inc. announced the appointment of Riley Timmer as Vice President, Investor Relations and Corporate Development. Timmer will be responsible for leading the company's investor-related activities, developing market opportunities for outdoor use and leading Sportsman's ES&G initiatives.
"As we continue to move our business forward and add expertise to the leadership team, I am delighted to welcome Riley to the organization," said Jon Barker, CEO of Sportsman's Warehouse. "He brings valuable business experience to the company and believes his leadership will be instrumental in communicating our strategy and mission to the investment community."
Timmer is an industry veteran with 20 years of experience as a senior finance, operations and IR executive with public and private companies in the e-commerce and direct selling industries. Prior to joining Sportsman's Warehouse, he was Global Head of Investor Relations at NewAge, Inc. Prior to that, he was Founder and COO at ARIIX for over nine years. Earlier in his career, he worked for the NYSE-listed Usana Health Sciences, including Vice President, Finance and Investor Relations.
"It is an honor to join this talented and passionate management team at Sportsman's Warehouse," said Timmer. "The company is enjoying tremendous growth and success as a leading provider of exceptional equipment and exceptional service for outdoor enthusiasts. As an outdoor enthusiast myself, I look forward to helping grow the business and engaging with the investment community to share the Sportsman story and create long-term value. for all our stakeholders.