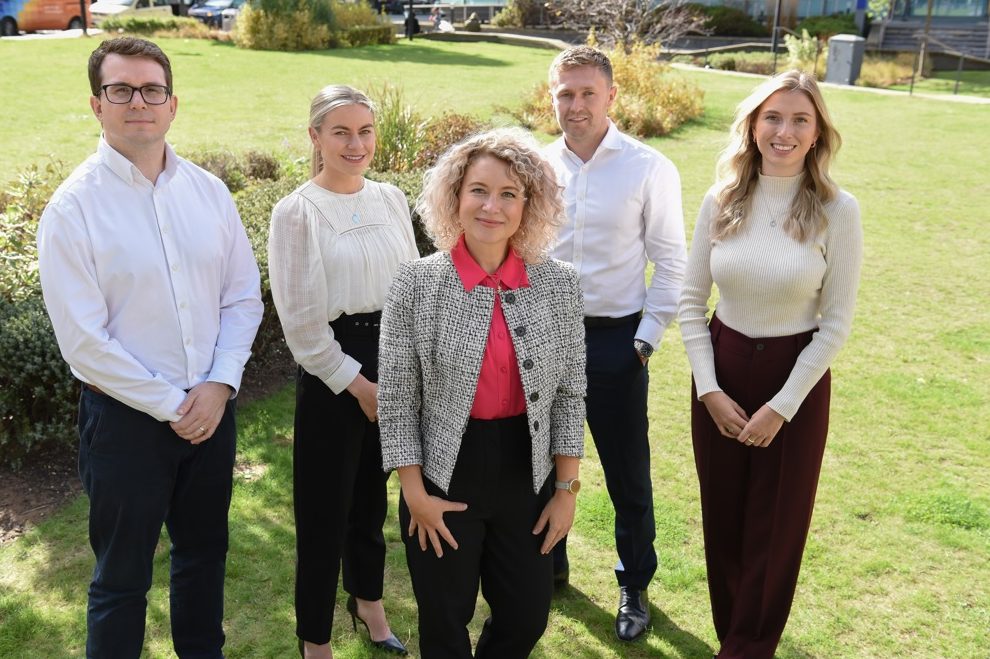 Technology drives banner year of deals for corporate finance team
The Corporate Finance team at Leeds-based law firm Addleshaw Goddard revealed that they have completed more than 60 deals worth a total of over £1.3billion in the past year.
The company reported a 20% increase in deals completed in Leeds over the previous year, mergers and acquisitions and private equity activity in the technology and digital, energy, retail and industry accounting for more than two-thirds of these transactions.
AG says technology has seen a particularly strong increase, accounting for around a third of the total and the team expects this trend to continue.
The AG team, led by seven partners, now numbers over 30 people and has grown significantly to serve a dynamic deal market, with a number of promotions and new appointments over this period.
Carly Gulliver, specializing in mergers and acquisitions for private companies and private equity, acting for management teams and founders and with a particular focus on the digital sector, became the new partner earlier this year.
His promotion followed that of AG, adding to his headcount, Rachel Faulconbridge joining as a partner of Lupton Fawcett LLP, managing partner Ed Ainscoe of Walker Morris, partner Jack Irwin of Womble Bond Dickinson, Shannon Hardcastle , who began her career at AG as a paralegal before qualifying as a lawyer and taking up her position as a partner in the team, and her new partner Nicholas Clarke.
The trend of nurturing and promoting in-house talent continued with the promotions of Caroline Kavanagh and Tom Hopwood respectively to Chief Legal Officer and Managing Partner from 1 September.
Large and complex transactions in the region and beyond included:
LDC's investment in the Building Cost Information Service
The sale of My Money Expert Limited to Palatine Private Equity LLP
The sale of transportation technology company 365 Response to RLDatix
A series of acquisitions for Team 17 Group, including the £90m deal for German firm Astragon Entertainment
The sale of stretch film manufacturer Eurofilms Extrusion Limited to the Swedish group Trioworld
The sale of Whitfield Chemical Group Limited to Belgian chemical suppliers Azelis
The sale of managed IT services provider Technique during its sale to Pixel Group
Sale of GEOslam to the American company Faro Inc.
Sale of Prime Surfactants to global chemical distributor Brenntag
Corporate Director Richard Hunt said: "Despite the challenges businesses in the region continue to face, many have moved quickly to reset and refocus their growth ambitions, either by seeking capital to expand or by restructuring their operations in preparation for a transaction, which is reflected in the significant number and type of transactions we have entered into.
"There are clear trends towards investors and large foreign companies looking for innovative and disruptive businesses, whether in digital transformation, ed-tech, health-tech or even in more traditional industrial sectors. .
"It is clear that the relative weakness of the pound is stimulating the foreign appetite for UK targets."