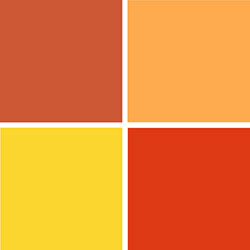 Thor Industries VP of Investor Relations Retires
Thor Industries Inc. announced that Mark Trinske, Vice President of Investor Relations, will retire at the end of the company's fiscal year, July 31, 2022.
"We are extremely grateful to Mark for his guidance and insights while leading the investor relations efforts at Thor," said Todd Woelfer, Senior Vice President and Chief Operating Officer of Thor. "Mark has provided exceptional strategic advice on investor communications to our company during a period of robust growth and we wish him the best in his retirement."
"It has been a great experience to work in such an interesting and unique field for nearly 35 years, and I feel very fortunate to end my career working with Thor, the largest and most successful VR manufacturer in the world," Triske said. "The company has an excellent management team with a clear vision for the future, and I look forward to seeing the company's continued growth and success."
"I would like to thank Mark for his work in developing Thor's comprehensive and respected investor relations function," said Bob Martin, President and CEO of Thor Industries. "We appreciate Mark's contributions and hope he enjoys a well-deserved retirement.
As part of the planned transition, Michael Cieslak, CFA, director of investor relations at Thor will be responsible for Thor's investor relations efforts going forward. Cieslak joined the company in February 2020 with a background in investor relations and financial planning and analysis. He graduated from Purdue University with a bachelor's degree in accounting and finance, received his MBA from Northwestern University, and is a Chartered Financial Analyst.