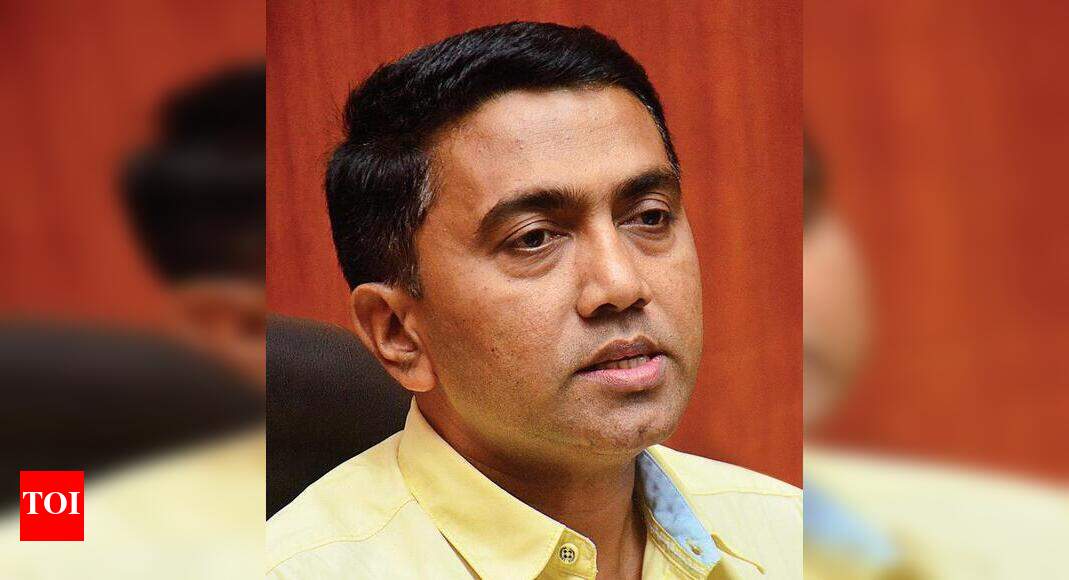 Without winking at the finance department, CM Pramod Sawant lays the first stone of Goa Bazar | Goa News
PANAJI: Chief Minister Pramod Sawant on Saturday laid the foundation stone for Goa Bazar at Merces, which will serve as a platform for around 20,000 women across the state to sell their wares. The Ministry of Finance has not planned any spending sanctions for this project. Rural Development Minister Michael Lobo was not present for the function.
Sawant said Goa Bazar Mahila Mall will have a shopping complex and food court and women will be able to display and sell food and other goods. He also said it was the first step to make Sawyampurna women. Sawant added that, as the consultant said, the project would be completed in a year and a half.
The Chief Minister said that jobs will be generated by this project and women will not have to pay rent to sell their products in Goa Bazar. He added, "All women in Goa should think this is their mall."
The project which is estimated at Rs 48 crore will be executed by the rural development agency. Lobo told TOI that his department received Rs 4 crore for the project in 2000 from the Union government and since then the money has been in the bank. He said that with interest on Rs 4 crore, the amount increased to Rs17 crore.
Lobo also said that since the project could not be started, the state government had to return the funds, but on his initiative he obtained permission from the town and country planning department to fulfill the low zone and also to obtain a sanction for the tnn project.