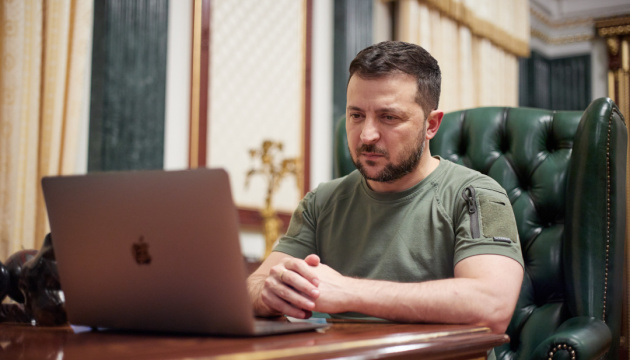 Zelensky and von der Leyen discuss Russian oil and gas revenue restrictions and visa ban
Ukrainian President Volodymyr Zelensky and European Commission President Ursula von der Leyen discussed measures to limit Russian oil and gas revenues.
According to Ukrinform, Zelensky reported this on Twitter.
"Had a telephone conversation with the President of the European Commission, Ursula von der Leyen. Discussed the allocation of the next tranche of EU macro-financial assistance as soon as possible. Stressed the need to prepare for the 8th package of sanctions, including a ban on issuing visas to Russian citizens," Zelensky wrote.
Zelensky also said he and von der Leyen had coordinated measures to limit Russia's excess profits from the sale of oil and gas.
According to the Head of State, the two parties have also "envisaged the possibility of a rapid assessment by the European Commission as soon as Ukraine has fulfilled its seven recommendations". [on implementing reforms]."
Von der Leyen said on September 2 that the EU should limit the price of Russian natural gas to prevent President Vladimir Putin's attempts to manipulate the energy market.
Finance ministers from the Group of Seven (G7) countries at the Elmau summit approved a price cap on Russian oil imports to deprive Putin of additional revenue needed to continue Russia's armed aggression against Ukraine .
Photo: Office of the President